Khao Sok is one of Thailand's most popular tourist destinations, and it's easy to see why. The area is teeming with wildlife, from exotic birds and monkeys to giant snakes and lizards. There are also plenty of outdoor activities to enjoy, from hiking and climbing to kayaking and canoeing. And of course, there are stunning sights to behold, from the towering limestone cliffs to the beautiful lakes and rivers. Whether you're looking for adventure or simply want to relax and take in the natural beauty of Thailand, Khao Sok is the perfect destination. And our hotel offers a range of tours that will let you experience all that this magical place has to offer. So come and join us for an unforgettable holiday in Khao Sok.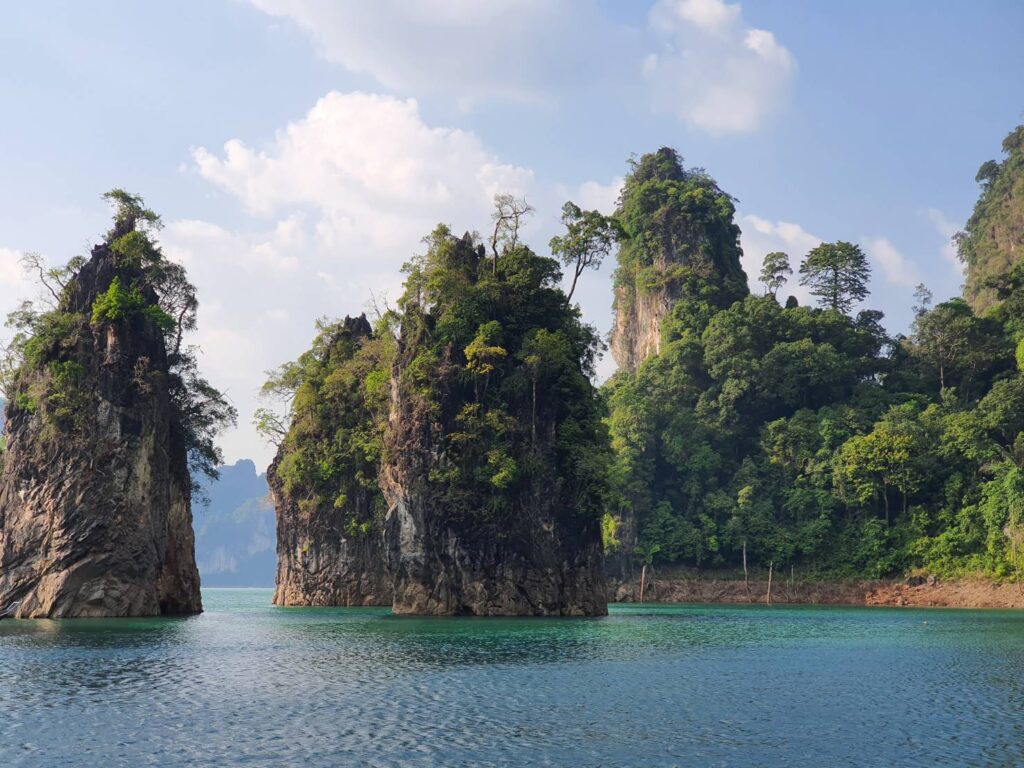 Looking for a unique way to experience the great outdoors? Join our evening treks were all sorts of nocturnal life come to partake in their nightly rituals. You'll be amazed at the daytime species that you never even knew existed! Our experienced guides will help you identify the animals and plants you see along the way, and you might even get lucky enough to spot a rare creature or two. If you're looking for an exciting way to explore nature, this is the perfect activity for you. So don't miss out – sign up today!
Cheow Lan Lake, or Rajjaprabha Dam Reservoir, is one of Thailand's most popular tourist destinations. The man-made lake is situated in Khao Sok National Park in Surat Thani Province and covers an area of 185 square kilometres. The reservoir was created in 1987 with the construction of Rajjaprabha Dam and is used as a source of electricity by the Electricity Generating Authority of Thailand. Visitors to the lake can enjoy a range of activities such as swimming, fishing, canoeing, and kayaking. There are also numerous hiking trails in the area, making it a great place to explore the natural beauty of Thailand. Whether you're looking for a relaxing break or an active adventure, Cheow Lan Lake is sure to offer something for everyone.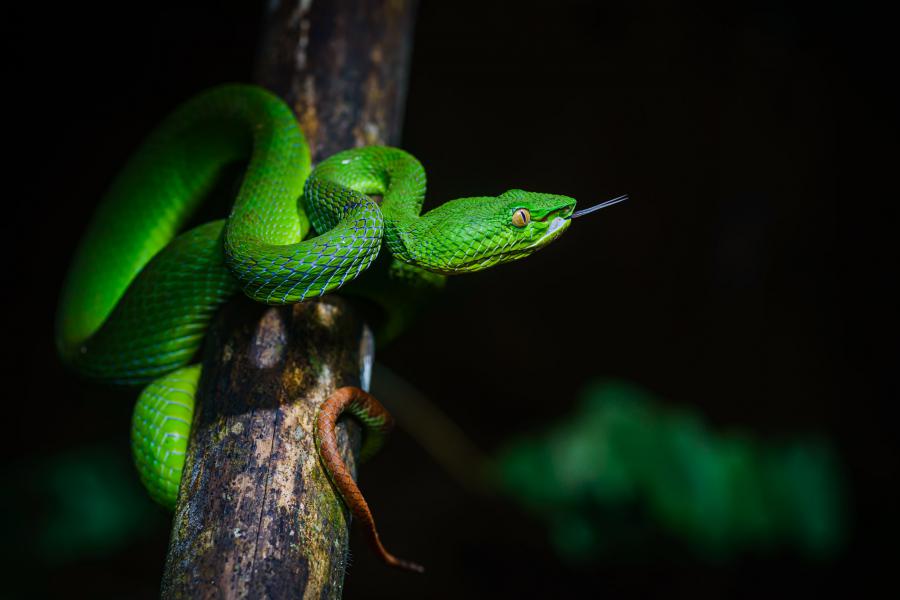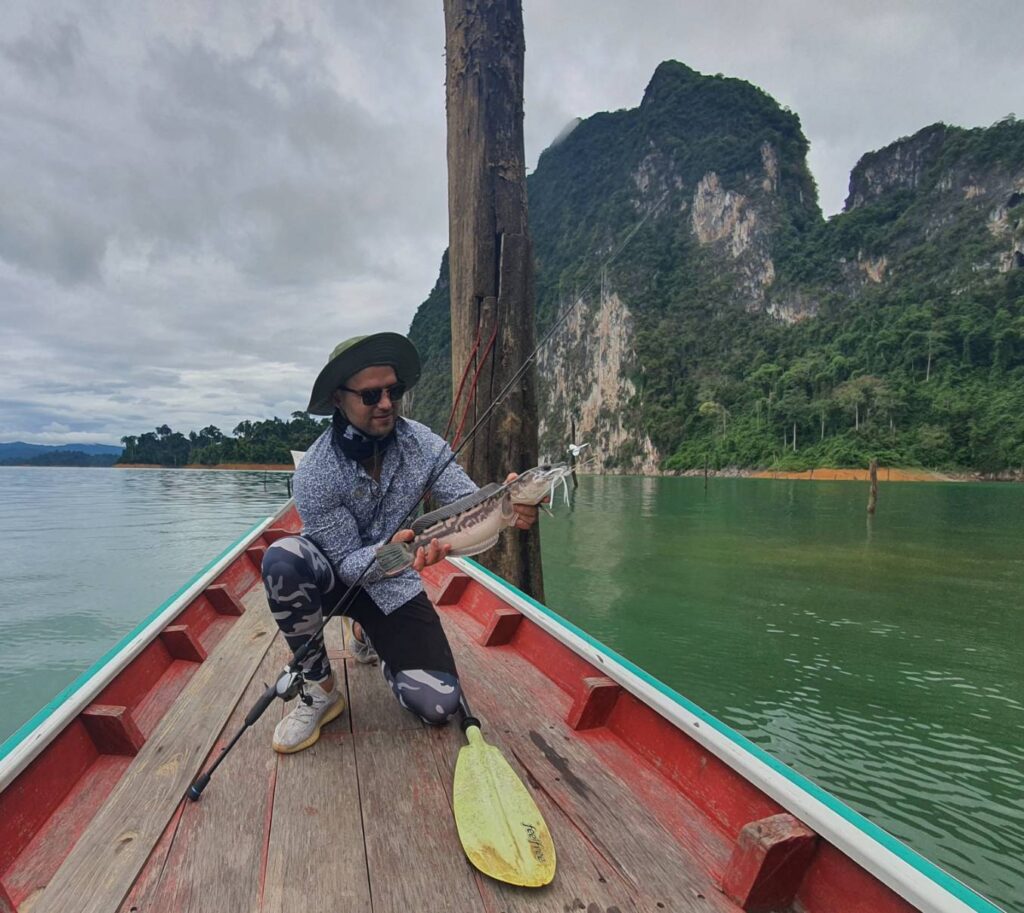 For many people, fishing is the perfect way to relax and enjoy the outdoors. It's a sport of patience and strategy, where the biggest reward is the simple act of spending time in nature here at Silver Cliffs Resort; we are lucky to have some of the most talented fishing guides in the area. They know all the best spots for catching local fish, and they're always happy to share their knowledge with our guests. Whether you're an experienced angler or you've never set foot on a boat, our guides will make sure you have a memorable day out on the water. So come join us for an unforgettable fishing adventure in one of the most beautiful parts of the country.
For those who love adventure and thrive in the heat, kayaking and canoeing in southern Thailand might be the perfect activity. Paddling through the rivers and lakes of Thailand is a great way to explore the country's natural beauty, and it can be a challenging workout as well. Canoeing and kayaking require strong upper body strength and endurance, as well as good coordination.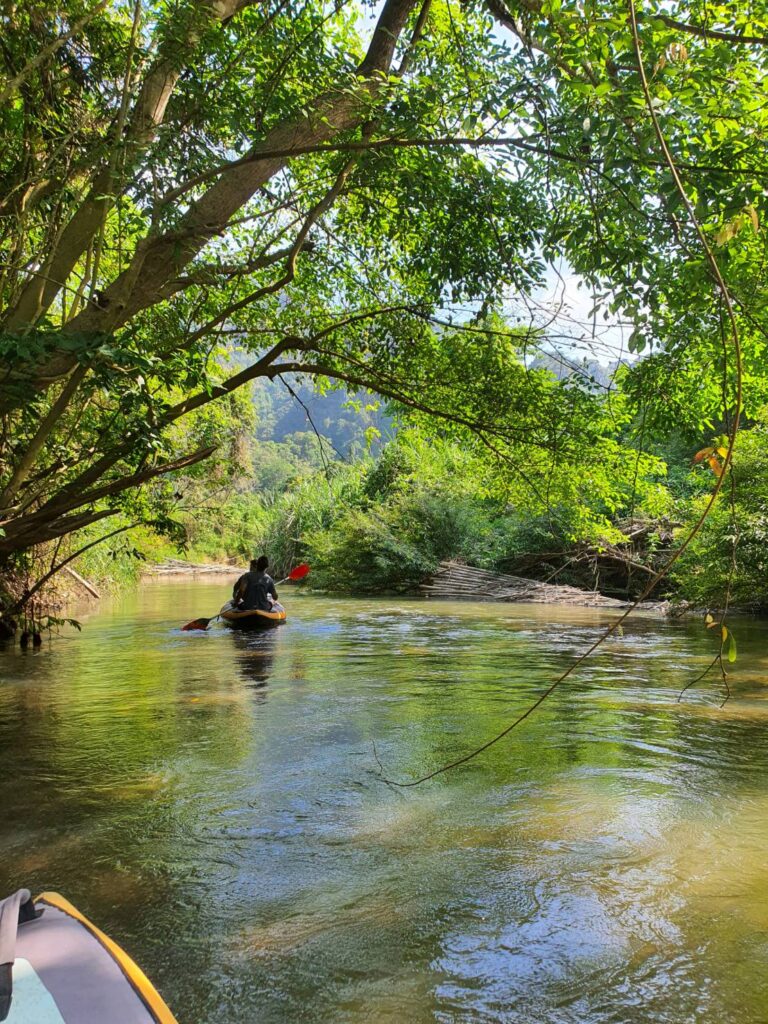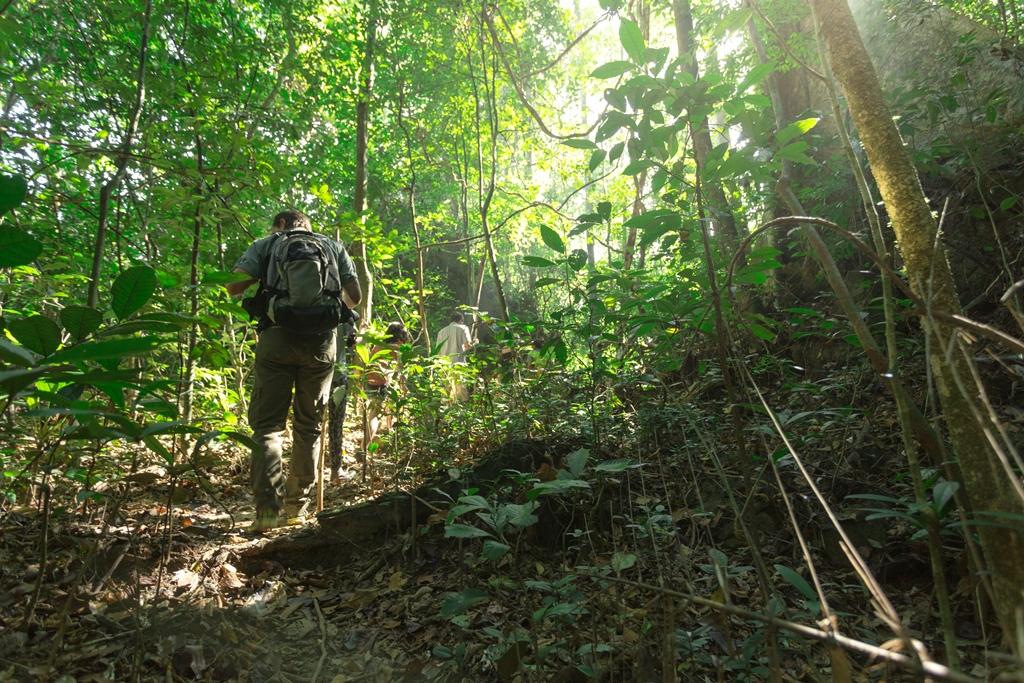 It is with great regret that I feel the need to explain why elephants require a sanctuary, though it is the unfortunate reality. Elephants are often used for entertainment or hard labor for the benefit of the greedy. On a positive note, however, there is a sanctuary where many elephants go to "retire" keep in mind all proceeds go to the benefit of the elephants.
Hiking the wilderness of Khao Sok is quite an experience, and not for those with weak constitutions. trekking through this forest floor will take some gusto! Our guides are trained professionals who can see what first seems unseeable in order to help you get closer than ever before.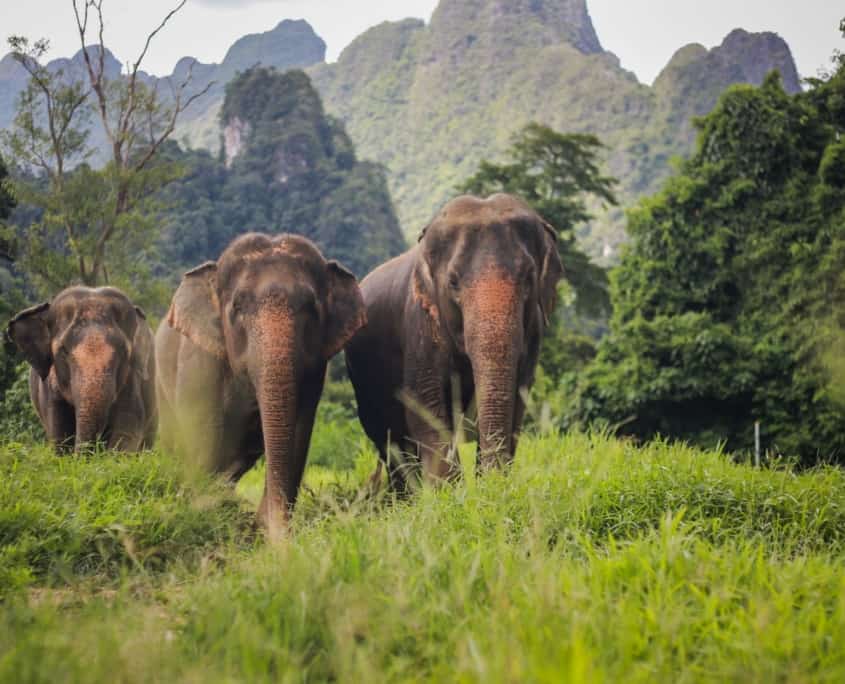 Tubing on the River Sok is quite the experience; you can float and leisurely sip your favorite beverage while enjoying the scenery.